Leading Educational Institution in Bangalore
New Horizon Group of Institutions
SARGAM is an annual state level inter collegiate cultural fest, which provides a great opportunity for the students to involve themselves in various activities which are quite diverse and challenging.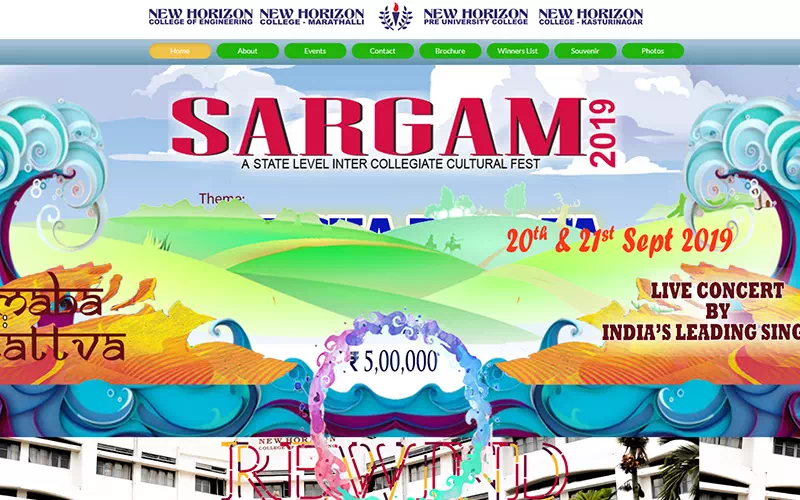 Sargam-2019 was inaugurated by Padma Shri. A.S Kiran Kumar, Indian Space Scientist & former Chairman, ISRO.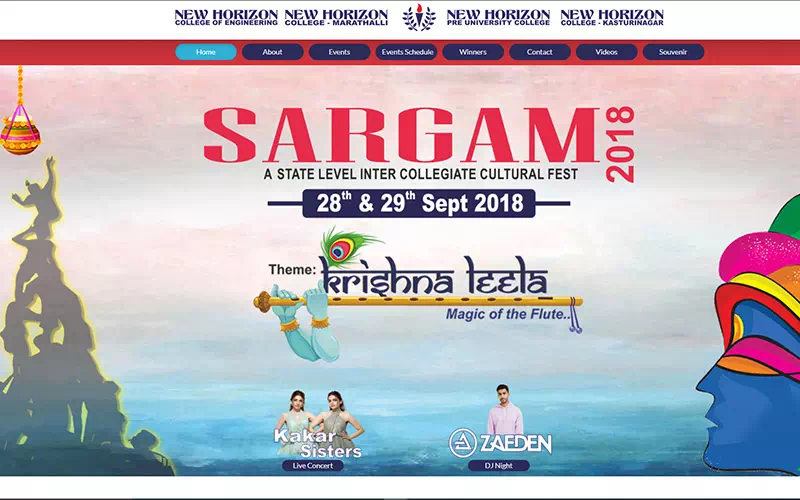 Sargam-2018 - 'Krishna Leela-Magic of the Flute' was inaugurated by Shri. Vasudeva Keshavadasa, Vice President of ISKCON, Bengaluru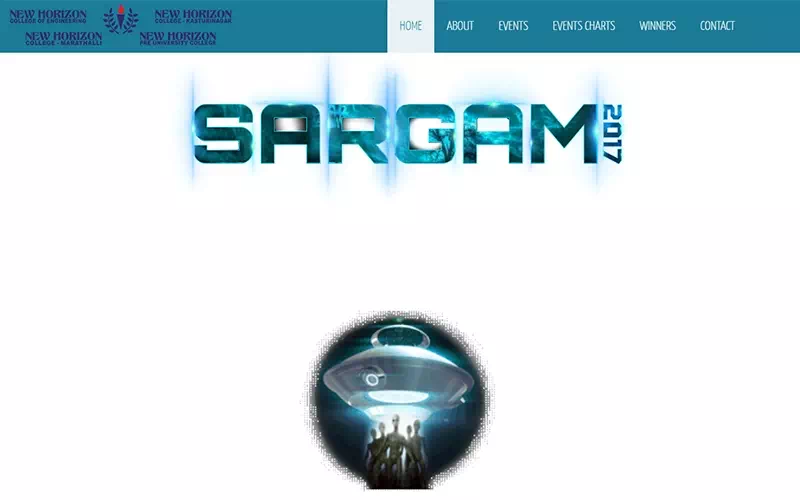 SARGAM 2017 is a state level inter-collegiate cultural fest presented by the prestigious New Horizon Educational Institution in Bangalore.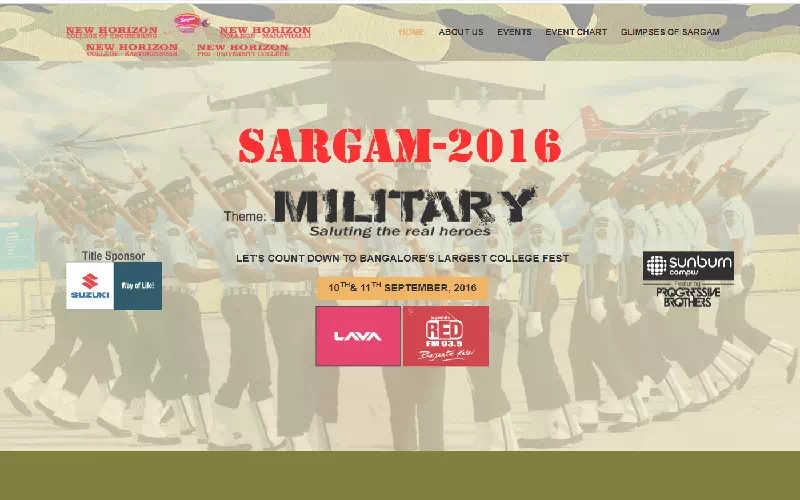 SARGAM, this year, calls forth today's youth to celebrate and recognize the true heroes of our country, the ones who give up their today for our tomorrow.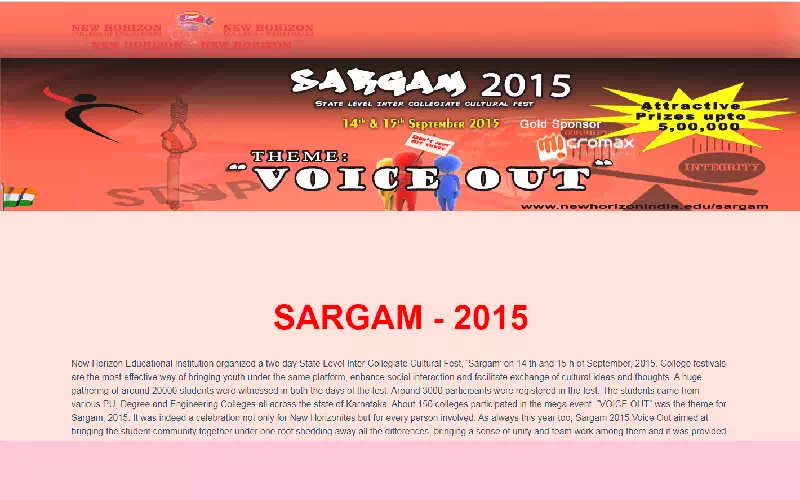 This year's major attraction was the theme "VOICE OUT". The mega event "MUZIKET' provided the opportunity to use their creative talents, to voice out against the evils that pull our country down.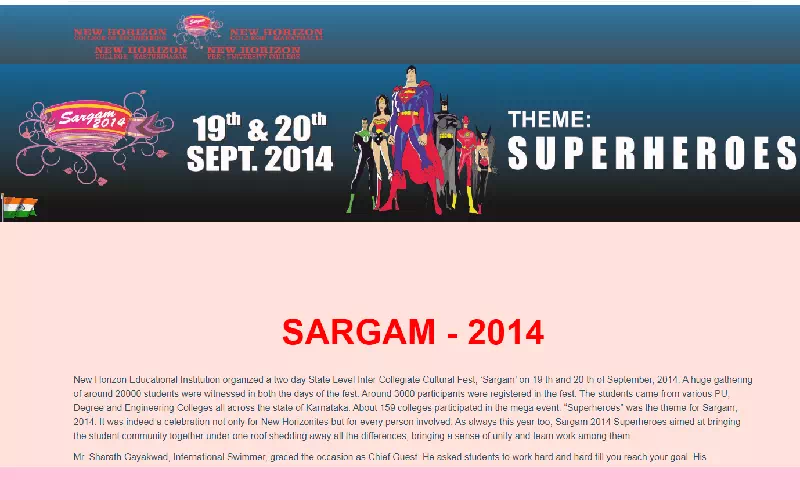 About 159 colleges participated in the mega event. "Superheroes" was the theme for Sargam, 2014. It was indeed a celebration not only for New Horizonites but for every person involved.